Career Taster Program
The Year 9 Career Taster Program (CTP) is an exciting and innovative program, designed to challenge students' thinking and make connections between education and post-school opportunities.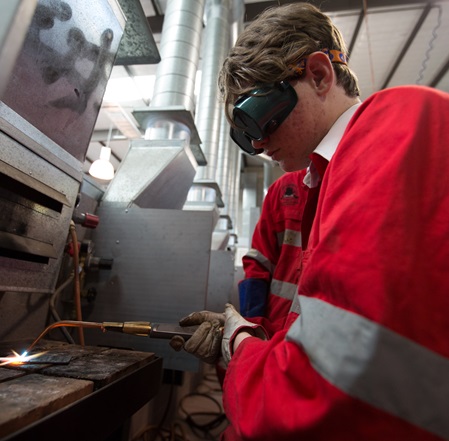 The Career Taster Program (CTP) has been designed to enable schools to develop a program for Year 9 students that suits the needs of their students and local industry.
Funding to support the program has been provided to the Department of Education, Catholic Education WA (CEWA) and the Association of Independent Schools of WA (AISWA) to help schools meet additional expenses to implement the program. Funding has also been provided to TAFE colleges to support schools with industry experiences around the State, and to deliver the accredited Course in Early Career Discovery.

There is additional funding available for schools that would like to develop a specific program to support students who are disengaged, disadvantaged or are in regional and remote areas.

Each school can develop a program as big or as small as required, using a mixture of the curriculum and taster experiences. There is no set model. The focus is on taking students through a process of self-discovery and broad exploration of a diverse range of industries and occupations.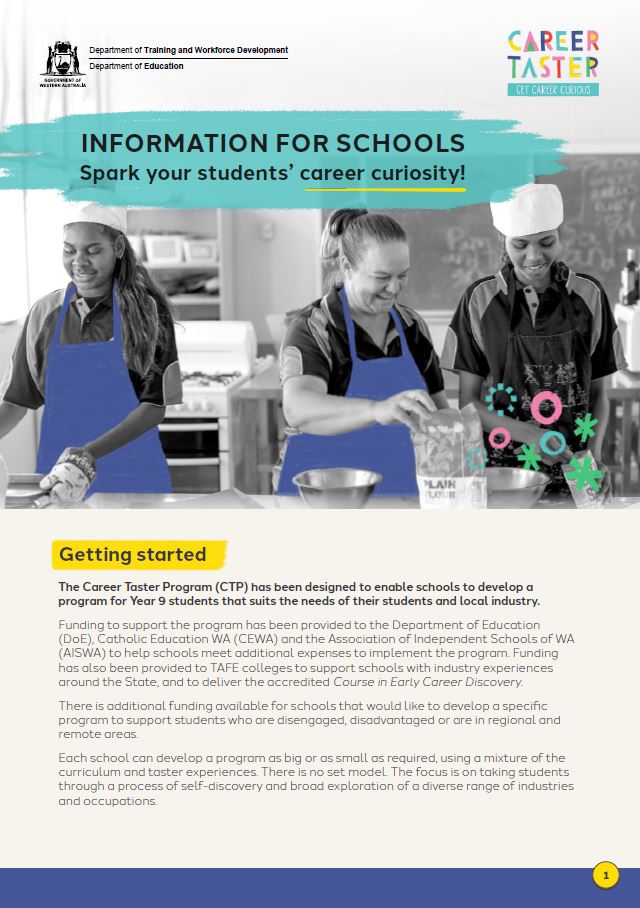 Document
Career Taster Program - Program overview
Spark your students' career curiosity with the career taster program.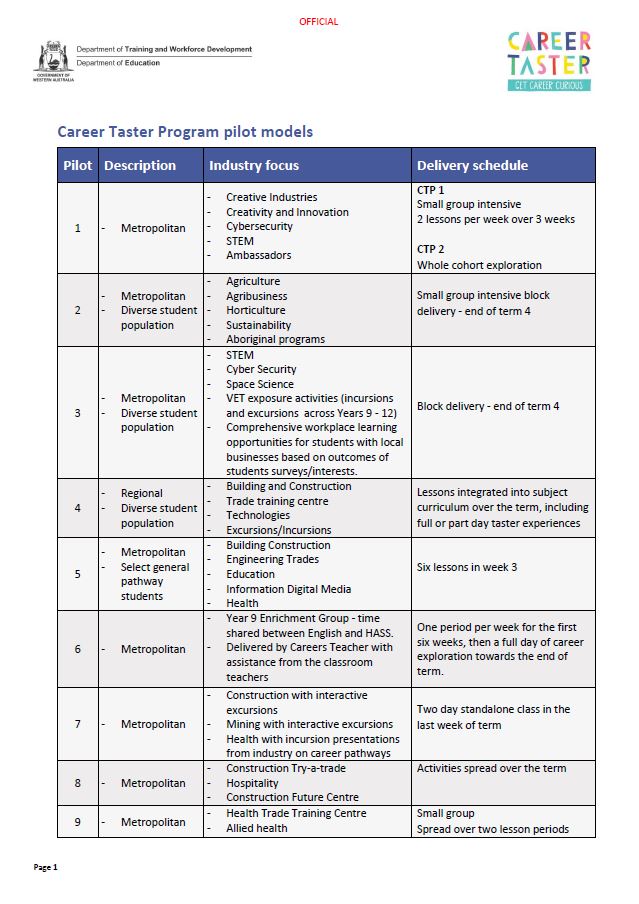 Document
Pilot program models
Take a look at the different type of activities you can do with students' in the Career Taster Program.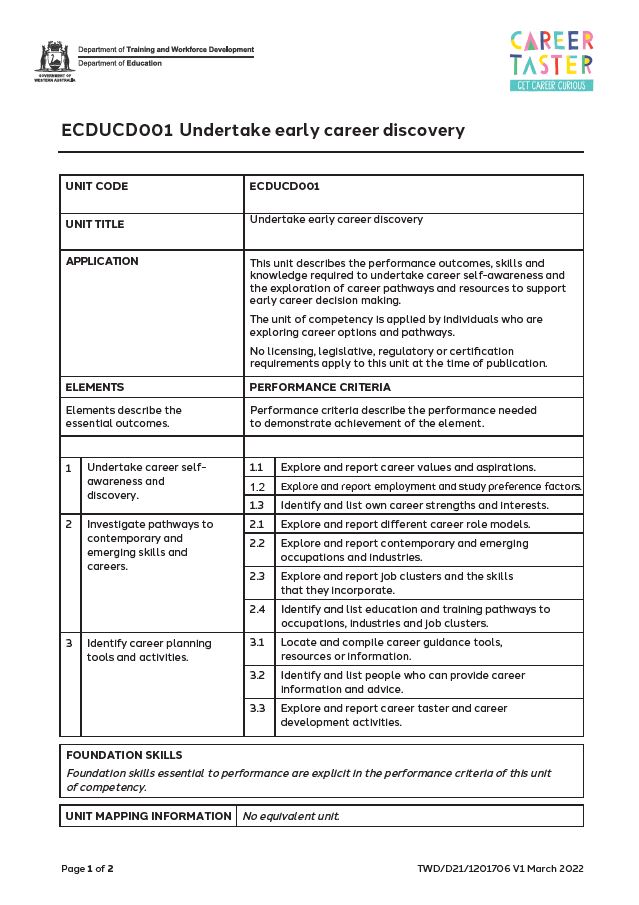 Document
Unit of competency - undertake early career discovery
This unit describes the performance outcomes, skills and knowledge required to undertake career self-awareness and the exploration of career pathways and resources to support early career decision making.