Year 11
Individual Pathway Planning
Career development activities encourage student aspirations while helping them to connect their current learning and activities to any future learning, work and life opportunities.
Pathway planning helps students explore, reflect, identify and evaluate the learning and work pathways available and recognise opportunities, make connections and prepare for transitions.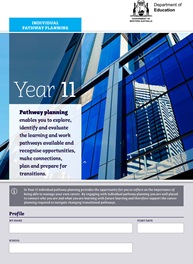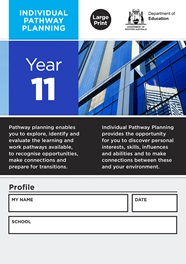 Document
Year 11 individual pathway plan (large print)
Year 11 individual pathway planning provides the opportunity for you to reflect on the importance of being able to manage your own career.