Stepping Out Literacy
Stepping Out is a Year 6-10 literacy resource that includes practical guidance for schools implementing whole school literacy approaches, and accessible, classroom-tested ideas and activities that primary and secondary learning for students of all abilities.
When students' literacy skills improve, they process information more effectively and have greater understandings about subject-specific content.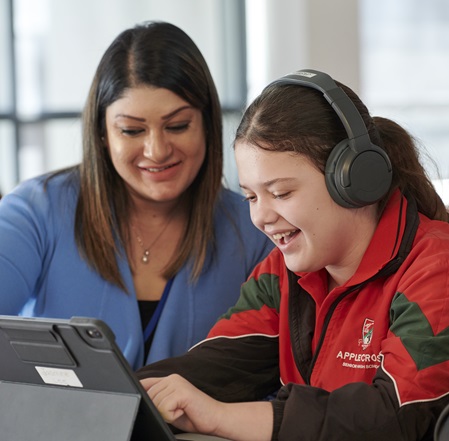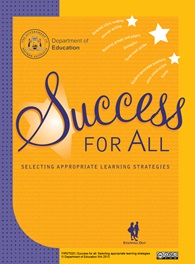 Document
Success for all - Selecting appropriate learning strategies
Selecting appropriate learning strategies is a practical resource that assists teachers, learning areas and whole school staff develop and monitor students' literacy improvement across the school. The activities help teachers engage students in increasingly sophisticated texts and tasks across all learning areas. The aim is to have students become adept at selecting and independently applying a range of strategies in different contexts, for different purposes. They can then complete the many complex tasks they will encounter during their school years.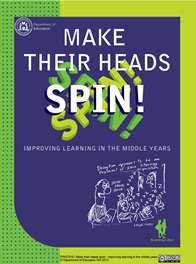 Document
Make their heads spin!
Highlights key issues related to the specific context of schooling for Year 6-10 students A clear depiction of the middle years context is provided, along with practical suggestions for how and where improvement efforts might be focussed. This practical resource provides a point of reference for schools considering positive action for change as they strive to cater for the special needs of adolescent students.