Two-way Science Initiative
The Two-way Science Initiative supports schools to build partnerships with local Aboriginal communities to develop integrated culturally responsive learning programs that connect the Western Australian Curriculum Science to Aboriginal knowledges.
Two-way Science provides an opportunity for all students to learn about science from the world's oldest continuing cultures.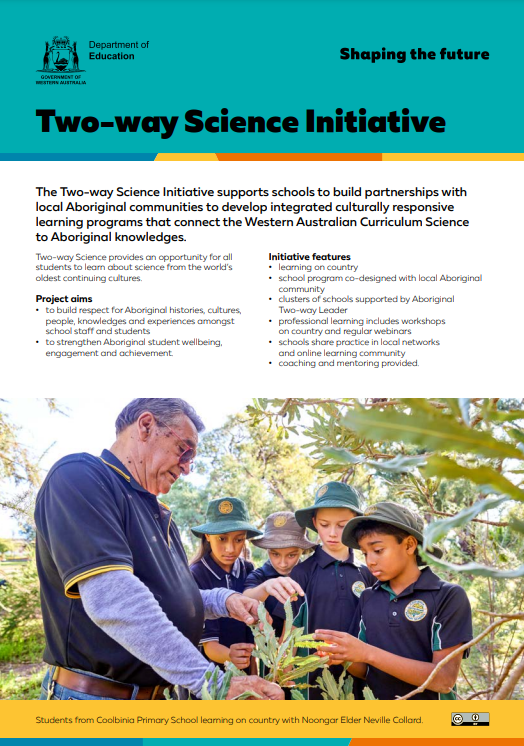 Document
Two-way Science Initiative overview
This fact sheet provides an overview of the Two-way Science Initiative's aims, features and evaluation summary.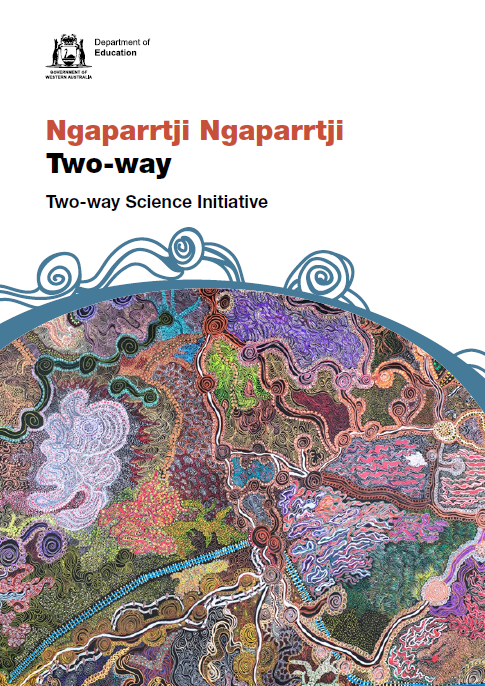 Document
Ngaparrtji Ngaparrtji Two-way
This book showcases examples of practice from Two-way Science schools.
Bush Medicine
Noongar Bush medicine with Vivienne Hansen, Baldivis Secondary College and Makybe Rise Primary School.
Importance of Water
Noongar knowledge of water with Mort Hansen, Baldivis Secondary College and Makybe Rise Primary School.
Djilba in Quairading
The Noongar season of Djilba with Ballardong Elders and Quairading District High School.
Web Link
Two-way Science: An Integrated Learning Program for Aboriginal Desert Schools
This CSIRO book contains curriculum-linked education activities for primary and middle school students, and background knowledge for teachers, based on the desert regions of Australia.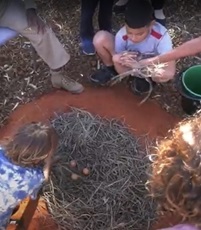 Web Link
ACARA/CSIRO Two-way Science illustrations of practice videos
The 4 illustrations of practice videos featuring primary and middle school students in remote Aboriginal communities have been published on the Australian Curriculum website.