First Steps Literacy
First Steps literacy resources comprise comprehensive teaching materials in the four modes of literacy: Reading, Writing, Speaking and Listening, and Viewing as well as a resource - Linking Assessment, Teaching and Learning.
Each resource includes practical, accessible, classroom-tested teaching ideas and activities that teachers can adapt to suit their students and the Western Australian Curriculum: English.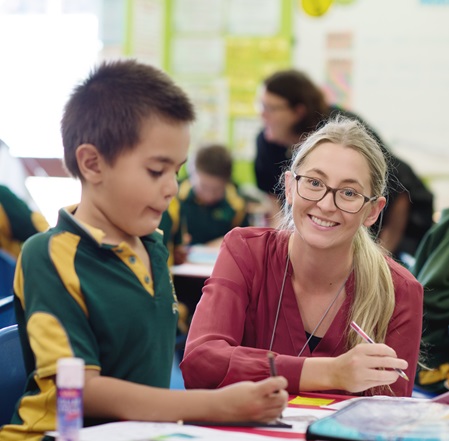 Related programs
Fundamental Movement Skills deepens teachers' understandings of how to effectively assess, plan, and teach physical activity, with details on how to break down each skill for assessment and teaching purposes.

Teacher
Health and Physical Education

VETsteps supports Workplace Literacies. The content outlines the links between literacy and success in the workplace. It also highlights the literacy demands of working in various industries by providing a number of easy to apply strategies to help students recognise the application of different workplace illiteracies, and to help VET teachers and trainers to prepare students for new work profiles and practices.

Teacher
Literacy
Vocational Education and Training (VET)

Stepping Out is a Year 6-10 literacy resource that includes practical guidance for schools implementing whole school literacy approaches, and accessible, classroom-tested ideas and activities that primary and secondary learning for students of all abilities.

First Steps Mathematics is a series of teacher resource books that is organised around sets of mathematics outcomes for Number, Measurement, Space, and Chance and Data.